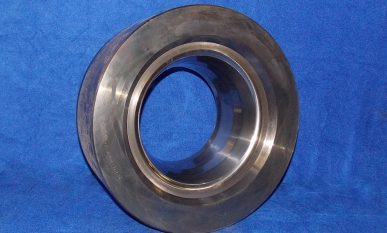 Carbide Draw Dies - Large
The success of drawing operations is dependent on proper die geometry. Glen Carbide's engineering and sales staff specializes in designing and recommending the correct die specifications for optimum performance.
Large finished dies for bar and tube drawing are manufactured with proper approach angles, bearing lengths, tolerances, and surface finishes for the most efficient drawing. We can recommend a special profile using your finish size requirements, material starting size, and specifications.
Special dies for extrusion, deep drawing, push pointing, and ironing can also be designed for maximum efficiency.
Large special case requirements are routine for our machining department. The latest CNC machining centers and supplementary machinery are available to fabricate case diameters to 23 inches.
Request a quote by filling out and submitting one of our downloadable drawings or submitting your own drawing. We can open AutoCad or SolidWorks files.